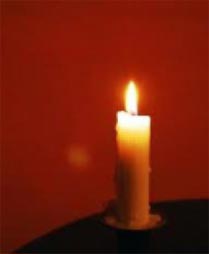 I have had an early morning solitary practice for decades. I can't imagine being without that daily time spent in meditation, devotional reading, journaling, prayer. It starts my day right. However, these past months I have longed for a practice that goes on in some concrete way throughout the day. I have been impressed with the Benedictine canonical hours that recognize at least eight periods of recollection and allow a method of chanting all 150 of the Psalms. Some traditions did all 150 Psalms each day. Others did them each week. I am creating five manuals, beginning with this one, that will focus on one psalm each day, carrying one verse from the psalm throughout the day, repeating it six or seven times.
Benedictine Manuals Volume I, II & III
Day One
Lauds: On arising.
Silence: Sitting in stillness and silence, allow your awareness to come home to your body, to this moment, and rest in this unrepeatable moment.
(Sit 10 minutes)
Read the Psalm slowly, with pauses, aloud or moving your lips. Let the words soak into your being. Repeat lines that resonate with you.
Psalm 1 – I tell you what, anyone who lives in tune with The Way It Is, is happy. You look about you and you see people lying, cheating, taking advantage of their power. Don't envy them, not for a moment! They will be blown away like the wind. Here's what you need to do: take delight in the Mysterious Almighty, study to live authentically. And you will stand like a healthy tree – watered and bearing fruit for others to eat, with leaves to offer shade. Your spirit will prosper. Sadly, those other folks are headed for ruin.
Colloquy: Write your dialogue with the Infinite in response to this Psalm. Speak as to your friend, opening your heart honestly.
Reading: Read aloud or with lips moving, slowly.
With compassion for all, you look with clear eyes at the forces of evil in your times and you trust (because it "rings true" in your gut) that despite the magnitude and apparent insolubility of our problems, humanity can, and in the end will be, liberated. This liberation will come from the power of a faith that believes in that possibility – a deep knowing that goodness and truth are in the essence of things.
Verse for the day: You shall be like a tree planted by the rivers of water.
For PDF files of the complete manuals send an e-mail request to Joyce Marshall – jamarshall@cableone.net