We plan to make other outlines available soon.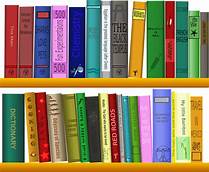 These outlines have been prepared for a  quarterly study in the Bonham Circle,  tried and edited for other groups.
Study Outline 1:
The Creator of Christianity: A Commentary on the Gospel of Mark
by Gene Marshall
This is an important book for introducing the original Christian revelation to contemporary readers.  The study outline was prepared by the author.
Study Outline 2:
The Unbelievable Happiness of What Is: Beyond Belief to Love,  Fulfillment & Spiritual Awakenment
by Jon Bernie
This book is an excellent, easy to use, and moving presentation of the best of contemporary Buddhism.  The study outline was prepared by Joyce Marshall 
Study Outline 3:
Dangerous Years: Climate Change: the Long Emergency,  and the Way Forward
by David Orr
For an overview of the social situation from a spirit level of interpretation, this is an unusually effective book. The study outline was prepared by Gene Marshall 
To access these Study Outlines, no password is needed and no fee for them is asked.
We invite you to share with us the Study Outlines you choose to use and any stories about their use you wish to share. Also, if you send us your name, your e-mail, and your postal address, we send you the next three issues of the Realistic Living Journal and will add your name to the monthly Realistic Living Pointers e-mail list.
You can contact us by e-mail: info@realisticliving.org or reach us by postal mail at:
Study Outlines
Realistic Living
3578 N. State Highway 78
Bonham, TX 75418